Regular price
Sale price
$8.00 USD
Unit price
per
Sale
Sold out
Share
A Tin of Sardine Page Markers
A Tin of 50 Sardine Page Markers.
There is nothing smelly about this tin of fish, 50 sardine shaped Clip on Page Markers in a reusable tin. They can be used for books, notebooks, magazines, frankly anywhere paper things can be found.
Not part of your 5 a day, although to be fair, that usually refers to fruit and veg.
50 confused, hungry fishermen - not included.
A different design on each fish.
If purple, blue or yellow is this year's 'the new black,' then page markers are the new bookmark. From re-reading your favourite bits of Twilight, to researching Thermonuclear Fusion at nursery school or happily learning by rote everywhere else, you will find them usable in any bookish environment.
Alternative use, you are obsessed with Moby Dick, except that wasn't a sardine.
The designers state that they,'can be used effectively to organize as part of a balanced referencing program'.
Designed in the United Kingdom by That Company called If.
The product consists of one tin of 50 sardine shaped page markers

Not suitable for use by children under 6 years.
Shipped by: Bookish Freaks from the United Kingdom
Brand: That Company called If

Approx Size: LWH - 10.5 x 6.6 x 1.3 cm (of Tin)

Approx Weight:  48g (of Tin & contents)

View full details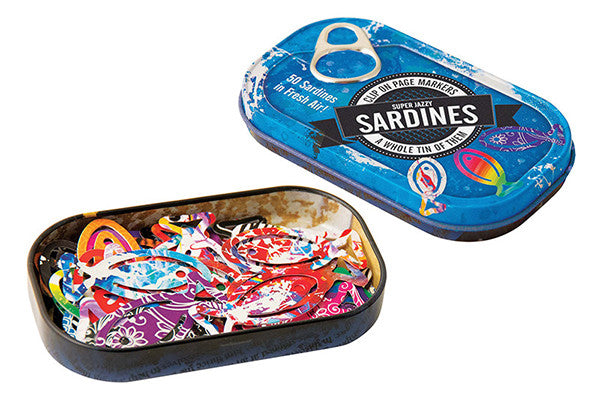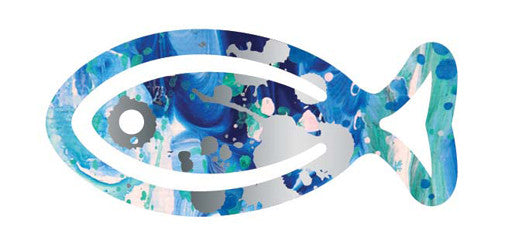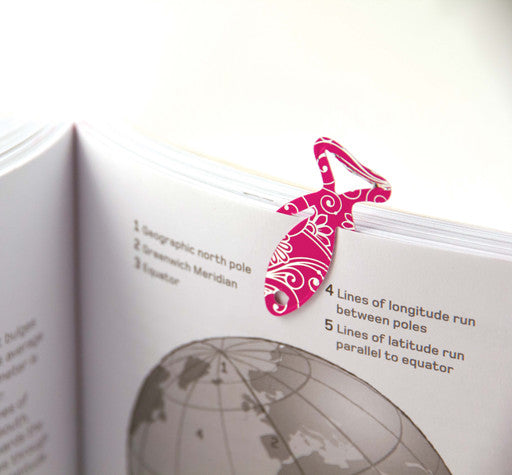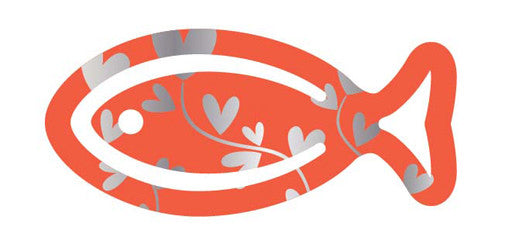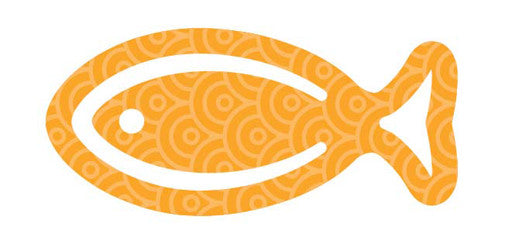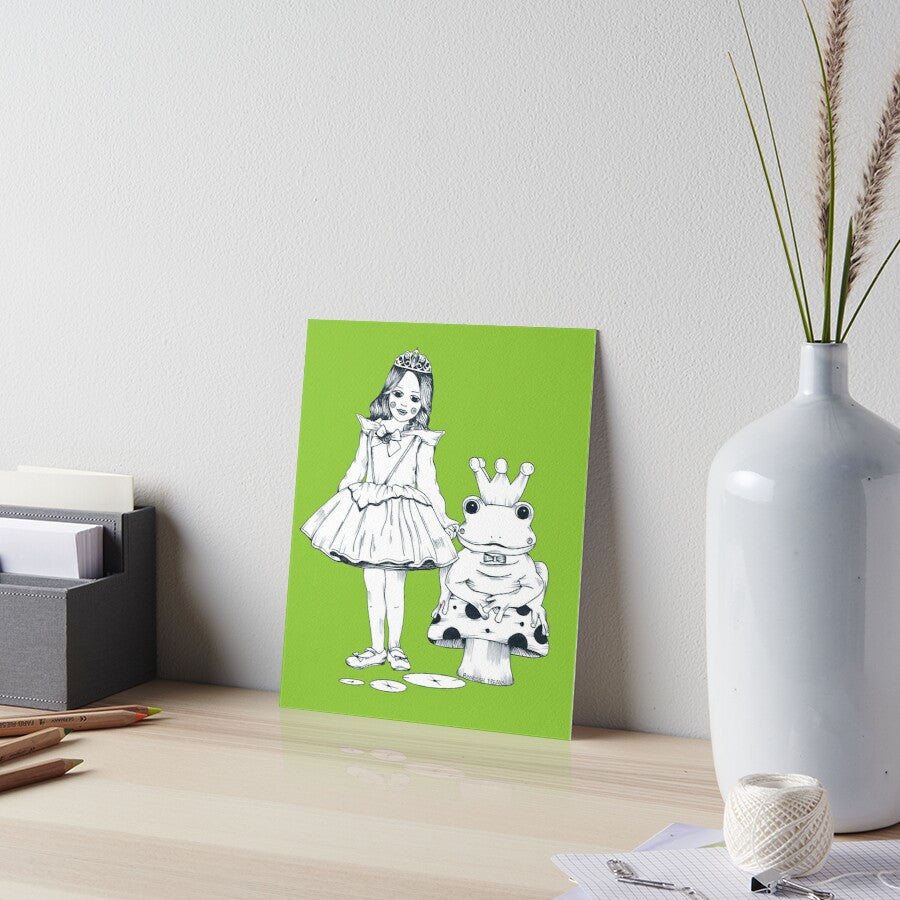 Live the literary life
"A reader lives a thousand lives before he dies . . . The man who never reads lives only one." - George R.R. Martin